How It Works
Mortgages Made Simple
The goal of any loan application is final approval, but a lot happens between the start and the finish.  It is a complicated process and it requires a lot of information.  However, once you understand the basic process, the whole thing seems much simpler.
To help take the mystery out of the mortgage business, I've defined a typical home loan scenario below, where a borrower like you contacts me for a new mortgage and we work together to get that final approval and clear-to-close.
---
Step 1 – The Application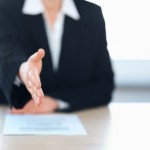 When you contact me, we'll setup a time to meet so we can get the application process started. This will also give us a chance to get to know each other so I can better understand your goals, what kind of house you'd like to buy or refinance, and what your financial picture looks like. We'll also fill out some basic paperwork and I'll gather your financial documents and work history. This information and paperwork will be the start of your loan file.
Step 2 – Pre-Approval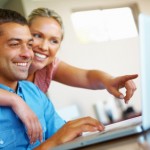 During this step, I'll pull your credit report(s) and use your financial information to determine how much you can afford to buy or your maximum refinance amount. We'll also pick a loan program and a lender that meets your individual needs during this step. Once we have everything in order, we'll plug all your financial information into the automated underwriting system (AUS), which is the standard system used by all loan officers and will give us a preliminary indication of your approval.
Step 3 – Underwriting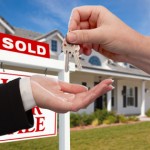 Once you've been pre-approved through the AUS, we'll submit your file along with all your income and financial documents to the lender for underwriting. This step can take between one and five days, depending on the lender. Once the file has conditional approval, the appraisal will ordered and the lender may request additional documents. After all loan conditions have been met and the appraisal has been approved by the lender, you'll receive a final approval, which is called the "clear to close." At this point, we'll set the closing date with the title company and you'll be days away from a new home or a lower mortgage payment!
---
Get a Loan
If you're in the process of buying a home or refinancing your current mortgage, or even if you're just considering your options, contact me so we can work together to find the best loan program for your needs.