About Tammi – Your Mortgage Engineer™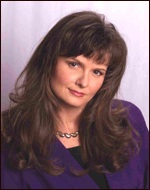 I'm Tammi Robson. Thanks for stopping by my website to learn about me and how I can help you with all your mortgage needs.
I've been a Senior Licensed Mortgage Advisor for over eight years now.  I've helped many clients achieve their dream of home ownership and I've helped many others lower their payments with a refinance.  Given the chance, I'd love the opportunity to do the same for you.
A lot of people assume they won't qualify for a home loan, but with a credit score over 620 and steady income, most people will qualify with the right loan program.
Most banks and mortgage brokers offer a very small number of loan programs and they'll try to force you into one that's easiest or most profitable for them.  That's not how I do business.
My goal is to find the best loan program for your needs and save you the most money possible. I'm able to do this by working with over 20 lenders who offer over 30 loan programs.  If you have specific needs or special circumstances, the odds are good that I have a loan program that fits them.
All of the changes that have happened in the mortgage industry over the past few years can be daunting and confusing.  It's my job to take the confusion out and make it as simple and easy to understand as possible for you.  I enjoy all of the analysis it takes to understand your situation and to find the right loan program for you, and my background in engineering has prepared me well to do just that.
Prior to discovering my passion for helping people save money and buy their dream homes, I graduated Suma Cum Laude from the University of North Florida with a Bachelors degree in Electrical Engineering, and I worked for several years as an electrical and civil engineer in the power industry.  My degree and experience in understanding and designing the intricacies of power plants ideally suited me to understand and simplify the complexities of the mortgage business for my clients.
I'm NOT your typical mortgage salesman. My goal isn't to "sell" you a mortgage.  My goal is to work with you as part of your team to choose the right loan program that works best for you, and one that benefits you the most.
"I've bought several houses before, but Tammi was the first mortgage broker that cared about my needs more than her commission. Her honesty and work ethic was refreshing compared to my past experiences." ~JP Stonestreet, 203k Loan Client
Like all banks and mortgage brokers, I make my living from the commission I receive when your loan closes.  But unlike most banks and mortgage brokers, I rely on your satisfaction, future business and referrals to sustain my business.  I don't burn and churn clients; I form lasting relationships, and often friendships, with them.
I truly enjoy working with my clients! Being from the South, I understand the importance of being courteous and attentive.  I take great pride in retaining past clients and I take great care of all their referrals.
If you would like a mortgage broker on your team who represents you and your best interests, contact me today.  I would love the chance to be Your Mortgage Engineer™.